Due to the pandemic, the show has been closed. Please check here in the middle of April, whether it will reopen.
05.03. – 26.04.2020
Opening: 05.03., 2 pm
Rainer Anwander, Sibylle Burrer, Markus Centmayer, Claudia Dietz, Jan Douma, Heike Endemann, Werner Ewers, Birgit Feil, Christel Friedmann, Susanna Giese, Ulli Gsell, Barbara Jäger, Gerold Jäggle, EBBA Kaynak, Martina Lauinger, Beate Leinmüller, Birgit Rehfeldt, OMI Riesterer, Jörg Siegele, Frank Teufel, Winfried Tränkner, Christoph Traub, Rüdiger Seidt, Ralf Weber
Location:
Graf-Zeppelin-Haus
, Olgastraße 20, 88035 Friedrichshafen, Germany
Open: Mon & Fri 2-6 pm; Tue and Tau 10 am – 1 pm and 2-4 pm
---
Due to the pandemic, this show will most likely be postponed. Please check for an update in the middle of April.
The participants of the sculpture symposia 2015, 2017 and 2019 are returning to Lake Constance.
Claudia Dietz, Heike Endemann, Michaela Fischer, Susanna Giese, Martina Lauinger, Birgit Rehfeldt, Ulrich Sälzle, Michael Schützenberger, Frank Teufel, Christoph Traub, Daniel Zanca
Opening: Sunday, May 10, 11 am
The show runs from May 13 until June 21.
Opening hours: Wed – Sun and Holidays 2 pm – 5.30 pm
Villa Bosch, Scheffelstraße 8, 78315 Radolfzell
---
Until April 2020
Sculpture Park, Schlossstrasse. 51061 Cologne, Germany
---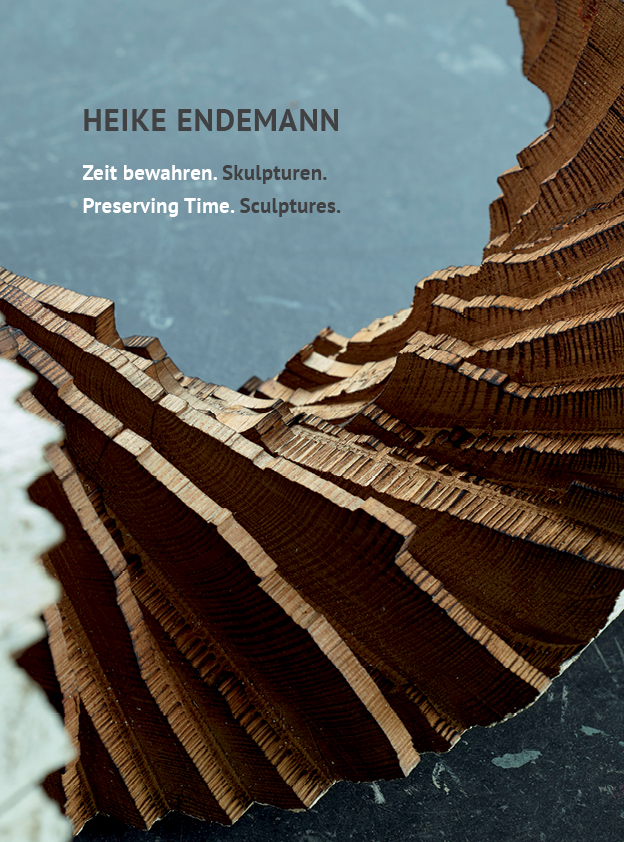 Heike Endemann.
Zeit bewahren. Skulpturen /
Preserving Time. Sculptures.
2017. 72 pages, 64 pictures.
Preface Dr. Antje Lechleiter, Intorduction Dr. Albert Kümmel-Schnur.
KaTiKi Verlag, ISBN 978-3-939877-20-2.
---