17.-26. September 2021, Celtic Museum in Hochdorf/Enz/Germany
with Claudia Dietz, Heike Endemann and Christoph Traub
Opening: Friday, September 17, 4 pm
Finissage: Sunday, September 26, 11 am
Keltenmuseum
Keltenstraße 2
71735 Eberdingen-Hochdorf/Enz, Germany
www.keltenmuseum.de
---
Summer 2022 (check for details in the spring of 2022)
Amstetten, Austria
---
(Planned for) Fall 2021
Konstanz, Germany
---
Until April 2022
Sculpture Park, Schlossstrasse. 51061 Cologne, Germany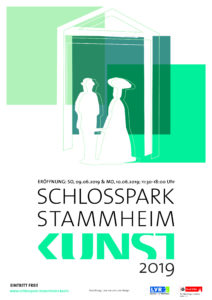 ---
Due to the pandemic, this show opening has been postponed until May 8, 2022.
The participants of the sculpture symposia 2015, 2017 and 2019 are returning to Lake Constance.
Claudia Dietz, Heike Endemann, Michaela Fischer, Susanna Giese, Martina Lauinger, Birgit Rehfeldt, Ulrich Sälzle, Michael Schützenberger, Frank Teufel, Christoph Traub, Daniel Zanca
---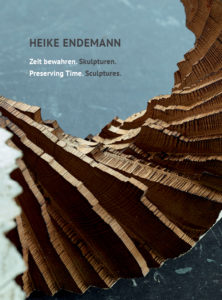 Heike Endemann.
Zeit bewahren. Skulpturen /
Preserving Time. Sculptures.
2017. 72 pages, 64 pictures.
Preface Dr. Antje Lechleiter, Intorduction Dr. Albert Kümmel-Schnur.
KaTiKi Verlag, ISBN 978-3-939877-20-2.
---